Tobacco Warehouse Water Front Luxury Apartments in Liverpool
Tobacco Warehouse presents exceptional waterfront apartments in Liverpool's largest landmark. Enjoy stylish, Titanic-sized luxury homes at the heart of Merseyside's historic docks. Location: Stanley Dock, Regent Road, Liverpool (L3) Tobacco Warehouse is perfectly positioned to escape the hustle and bustle of city life while remaining just a short stroll away from the city centre. Residents get the best of both worlds; wake up everyday to calming waterfront views before a quick walk into the city…
---
Tobacco Warehouse presents exceptional waterfront apartments in Liverpool's largest landmark. Enjoy stylish, Titanic-sized luxury homes at the heart of Merseyside's historic docks.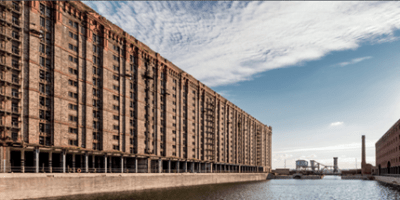 Location: Stanley Dock, Regent Road, Liverpool (L3)
Tobacco Warehouse is perfectly positioned to escape the hustle and bustle of city life while remaining just a short stroll away from the city centre. Residents get the best of both worlds;
wake up everyday to calming waterfront views before a quick walk into the city for work. The upper floors of Tobacco Warehouse will be home to 538
apartments – generous open-plan duplex living spaces evoking New York-style loft living.
Liverpool Waters Scheme: £5.5 Billion redevelopment of Liverpool's waterfront is underway. This 30-year vision named "Liverpool Waters" will take place around key heritage sites and
keep its maritime feel of the historic and loved docks that were originally formed 200 years ago.
Highlights:
2 bed duplexes from £235,000
3 bed duplexes from £325,000
Walking distance to Liverpool business and retail districts
Iconic design & Grade II listed Structure
250 year leasehold
Luxury Amenities
Walking distance to Lime Street Station
Car parking spaces available
Key Facts:
House prices in Liverpool have grown by over 22% in the last five years
Liverpool is the UK's fastest growing city centre, with the population increasing by 181% between 2002 & 2015
The economy of Liverpool more than doubled in size from 1998-2016
JLL anticipates that rents in Liverpool will rise by 17.6% by 2022
Next steps:
If this is something you might be interested in get in touch, and I will share more information.
As you would expect we are willing to sell these quickly due to the pent-up demand on Liverpool opportunities.
Enquire today: [email protected]
Tel: +(44) 7435969456